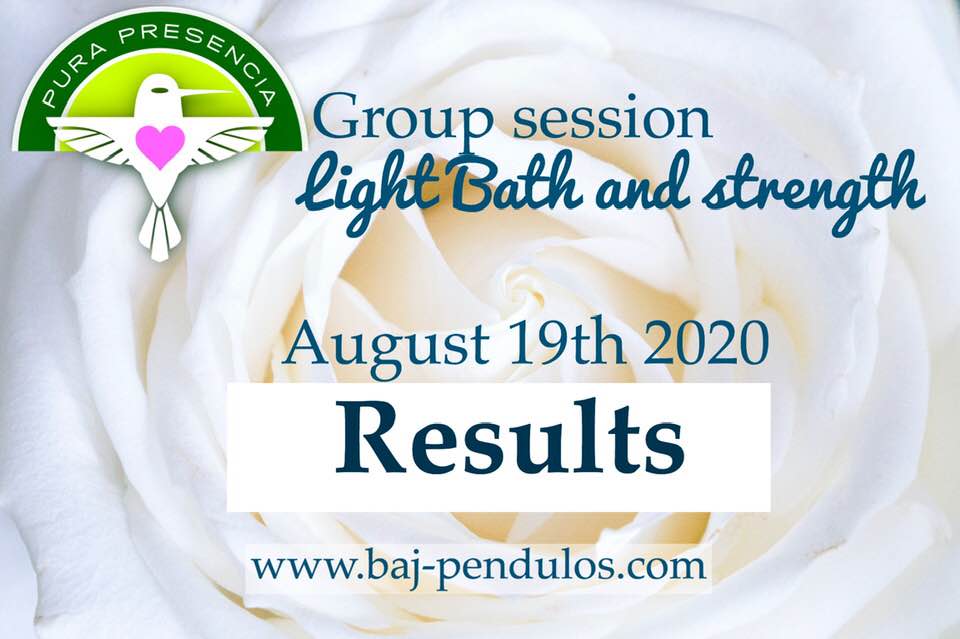 GROUP SESSION RESULTS
DIVINE LIGHT AND DIVINE FORCE
We have carried out through various methods, a transmission of Divine Light and Strength, to support us all in the collective and individual situation that we are living.
We have also transmitted some luminous frequencies aimed at enhancing the healing of the Soul and the body, the coherent ordering of our systems, the release of repressed anger / rage and the increase of our flexibility not so much physical as mental-emotional.
After the session that was long in the transmission of these vibrations, the message that reaches us is to open ourselves to receive the gift of COMPASSION. Compassion for oneself, towards others, the ability to make our point of view more flexible in such a way that we can open ourselves to understand and understand the other, smoothing out rough edges and filling our relationships with the vibration of Love, a love that is total, it is not blind but highly compassionate, merciful.
It is compassion the Mother of all virtues, which opens the door to other qualities in our life. Representatives of Compassion have been Yeshua, Tara, Qwan Yin, Mother Mary. Great spiritual figures who have been considered standards of this high quality and at the same time so misunderstood by those who still harbor hatred, resentment in their hearts.
We hope that this session will help you and give you the Light and the strength you need.
After the session, drink water and rest.
Blessings,
Barbara meneses
www.purapresencia.com