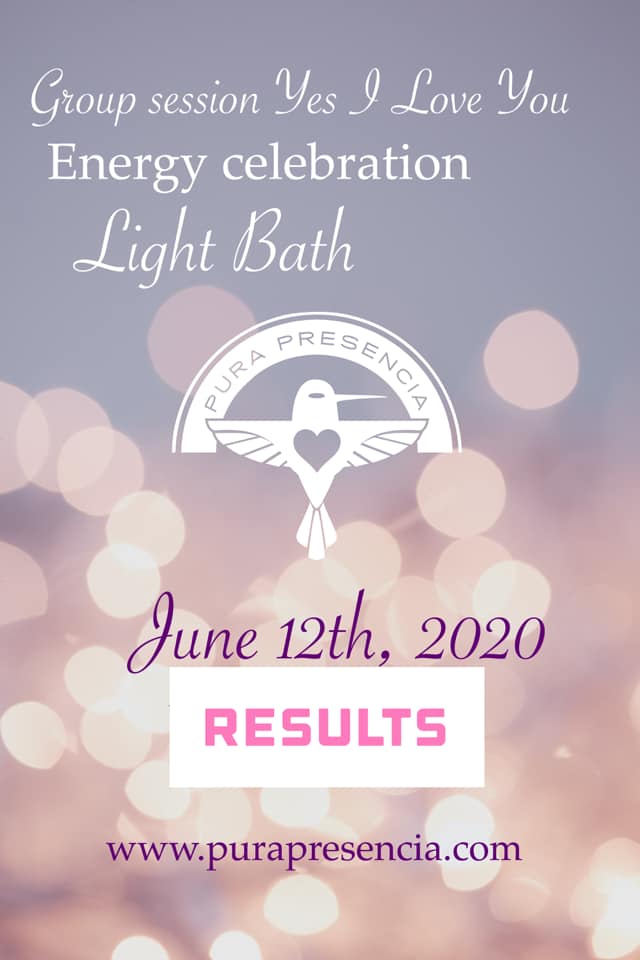 RESULTS GROUP SESSION for everyone and end of practice "Yes I love you"
This session has been a group FOR ALL, participants or NOT participants of the 21-day Practice that ends today (for those who started with us that same day).
This session has been a way of celebrating, a bath of Light. We have transmitted Divine Love, Christ Consciousness and we have worked with the Magdalene and Archangels pendulum transmitting the most beneficial energies that the group needed.
At the end we received an energetic blessing from the Source and a message from Yeshua (Jesus) :
"You have received a blessing from the Source. Be at peace, soften your hearts to receive it. You will notice a greater ease in your interactions (with others) as the Flow of Love activates your relationships. You are Stewarts of the New Earth, walk in Grace and Majesty … I am with you I love you, be blessed ". Yeshua.
Session facilitated by Barbara Meneses Pura  Presencia Baj-Pendulums Spain free from attachments, for the highest good of all, Humanity and Mother Earth.
Drink water and rest,
Blessings Barbara
www.purapresencia.com
www.baj-pendulos.com