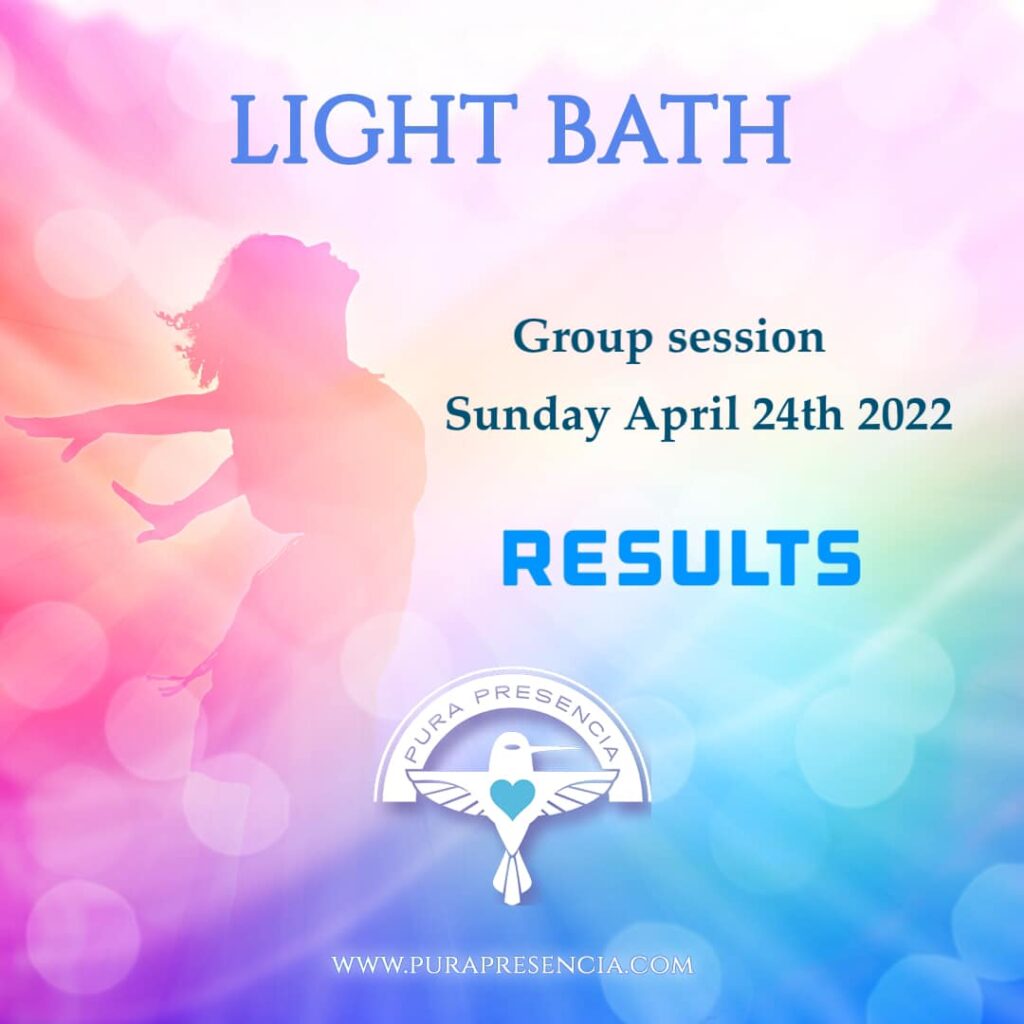 Date: April 24, 2020
Results:
Transmission of Divine Light, Divine Love and Ascending Light on all levels of the participants.
An individual Blessing  from Source to each participant
Message: There was no message for this session except for a reminder of a message received yesterday from Archangel Michael relevant to us all and to the current phase we are going through:
"You go through a moment of mirages that are false. They are veils that the Darkness has placed to cloud you. Just go through them without getting tangled up in them."
After the session: Drink water and rest
Session facilitated by B.Meneses for the greatest good of all, session free of ties.
www.purapresencia.com