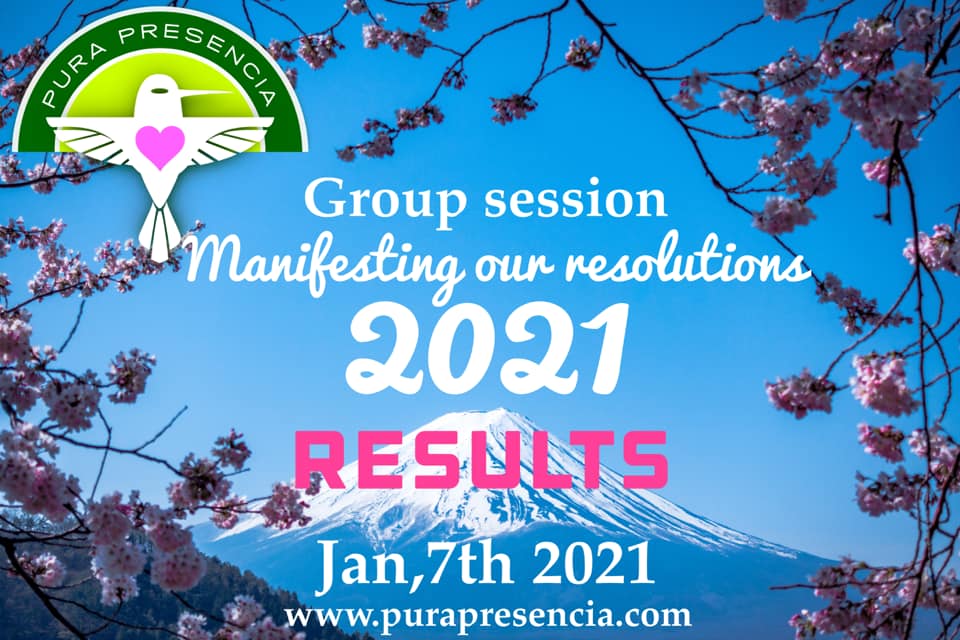 RESULTS GROUP SESSION ENHANCE RESOLUTIONS 2021
Before starting on a scale of 0 to 10, the group was 4.3 points out of 10 from meeting their resolutions, that is, 5.7 points are missing from reaching the resolutions focused upon for this year.
We have worked with the Archangel Michael, the Divine Will to help us strengthen those resolutions and active steps that we have to take in the direction of those objectives for this year. We have also worked with the Mahasiddha Pendulum to promote the perfect flow of our actions, objectives , intuitions, wisdom, connections in favor of those resolutions. We have transmitted Divine Wisdom, eliminated negativity, closed negative portals, eliminated dark magics and we have transmitted Divine Light and a blessing from Source to help us reach our resolutions and see them fulfilled.
At the end of the session we were aligned with the fulfillment of our resolutions in a 10/10 this does not mean that we will be that aligned throughout the year but that the energy and the work done in this session have left us all that way for the moment. aligned.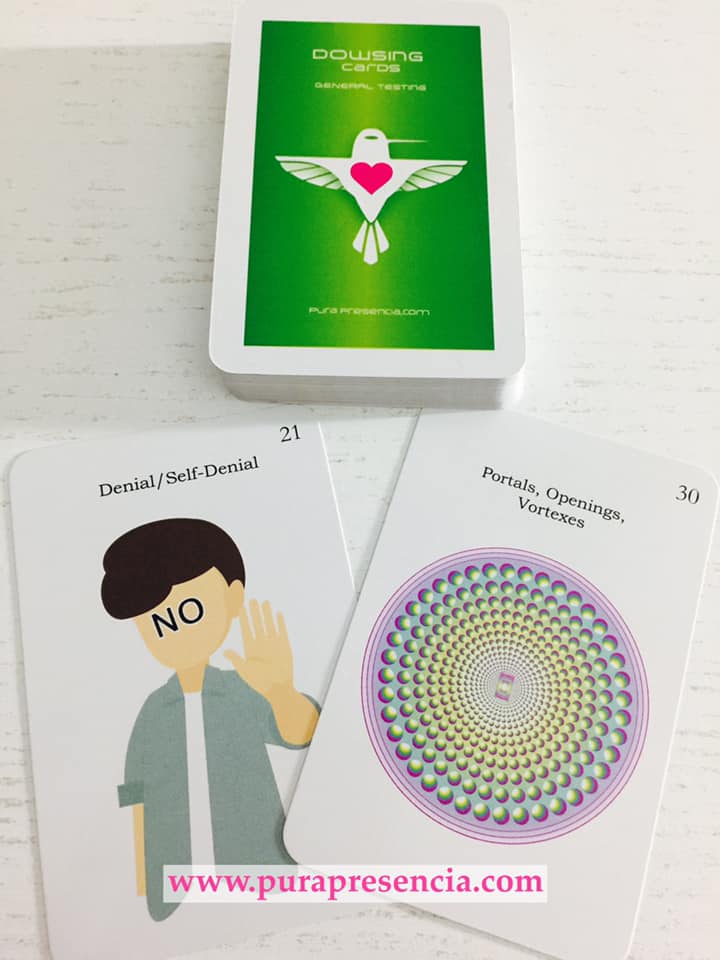 With the Pura Presencia Dowsing card Deck for General Testing , we have asked which cards would be convenient to work during the year or to take special care to check personally and the card of DENIAL, SELF DENIAL jumped, indicating that we have to be careful how we speak we think about how we consider ourselves in relation to our goals because there could be self-sabotaging thought patterns or denying oneself the success we deserve. The other selected card is connected to negative portals and vortexes that we are already working on in the session to help you but it is clear that you must test that and ensure that those negative portals that could affect the fulfillment of your will and your resolutions are not opened in your field. .
Drink water, rest, I hope it helps you throughout the year
Blessings Barbara Meneses
www.purapresencia.com