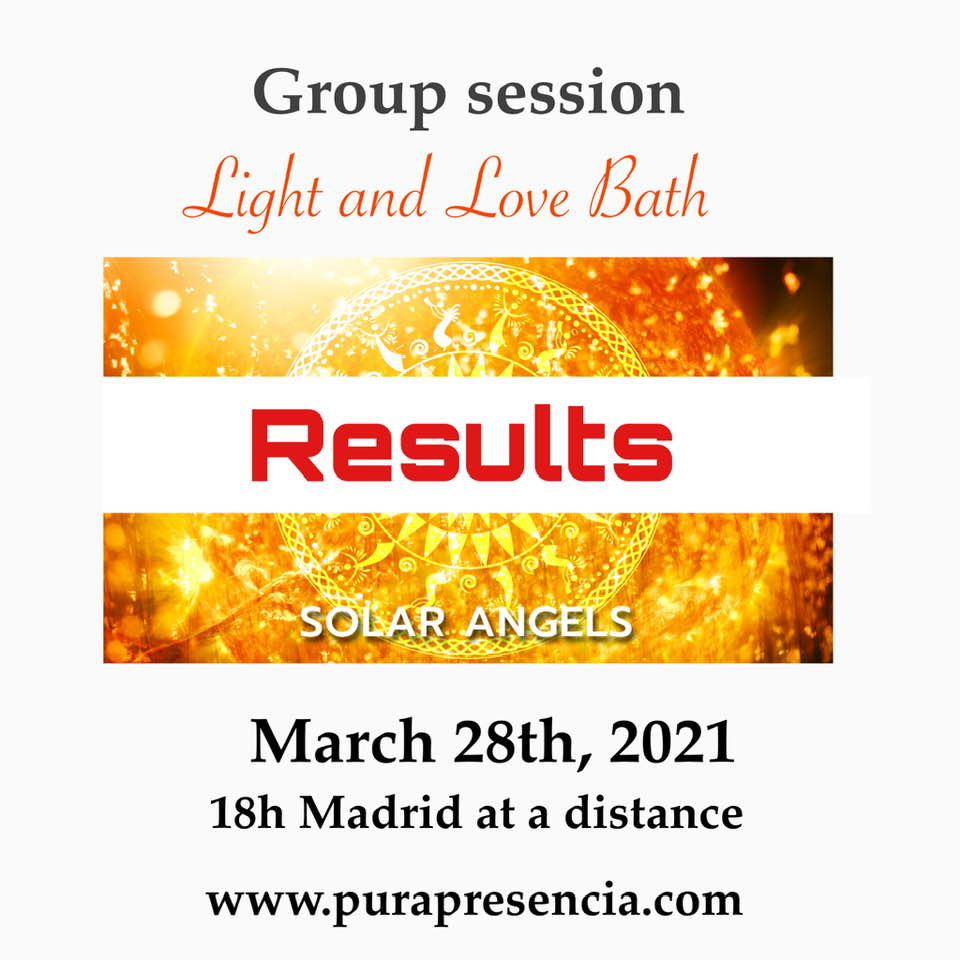 RESULTS GROUP SESSION SOLAR ANGELS  LIGHT AND LOVE ENERGETIC BATH
We have worked with more than a hundred participants, mainly listed on the Facebook page, with the Essene pendulum, the Pendulum of Divine Love, Hamba and the Solar Angels Radionic Disc.
The participants have received a bath of Divine Light in their different layers of the aura where we have proceeded to clean dense energy, not just transmit Divine Light.
Likewise, you have received a transmission of Divine Love in all the subtle layers and bodies.
Finally, they have received a transmission through the Solar Angels Radionic Disc and a personal blessing from Source to each one.
After the session: drink water and rest.
Session organized by B.Meneses, Pura Presencia Baj-Pendulos, session free of ties for the greatest good of all.