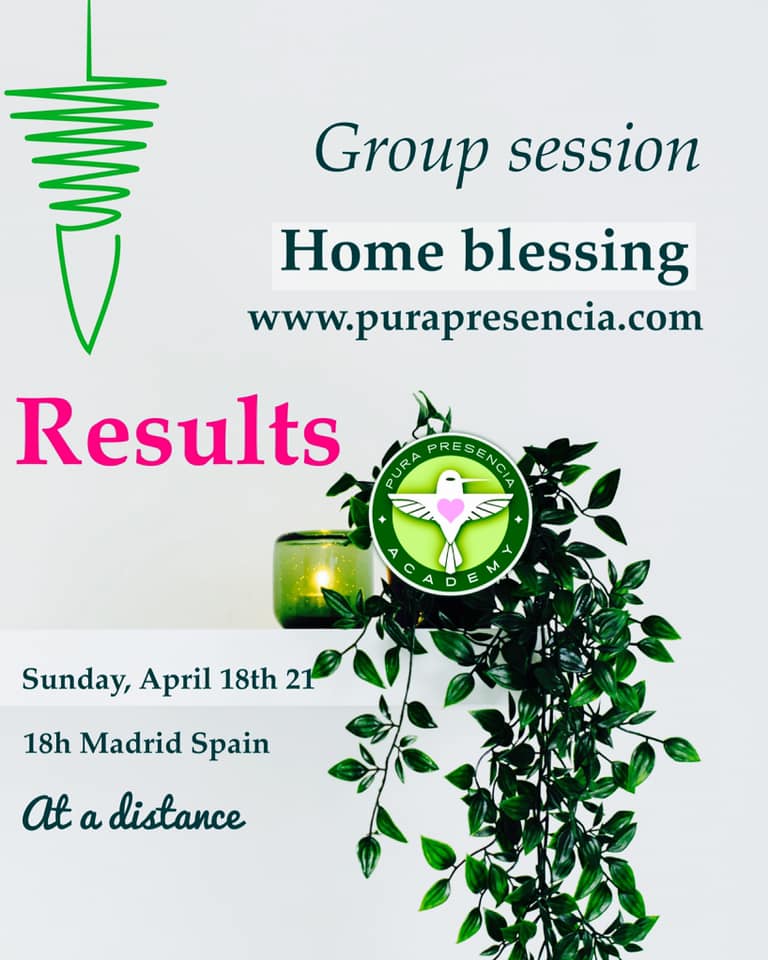 We have worked eliminating dense energy as far as we can with the Violet Flame pendulum. We have transmitted Pure Divine Light with the Essene Pendulum, Pure Agape Divine Love with the Essene Pendulum, We have performed an Essene blessing. We have transmitted healing vibrations to the space of your homes with the Neshama Pendulum, the Hebrew pendulum of Pura Presencia. We have transmitted a blessing from the Source to our homes
At the end of the session we have received the following message from Yeshua. Jesus the Christ in English
"You are all blessed, your homes have been blessed with the Light, the Love of the Source, God. You are now on the same wavelength as  Source and the Divine Plan. let yourselves to be inspired to take actions that will lift you to a new height, a new level, a new territory, a new season (spiritual cycle). You are with me now. We are together. Be Free, be in Peace, be the Love that you were meant to be (to embody). Be Love". Yeshua.
Audio message of Yeshua:
What to do after the session: drink water, rest.
Session organized by B Meneses, Pure Presence Low-pendulums session free from ties for the highest good of all in harmony with Mother Earth and all the kingdoms of her.