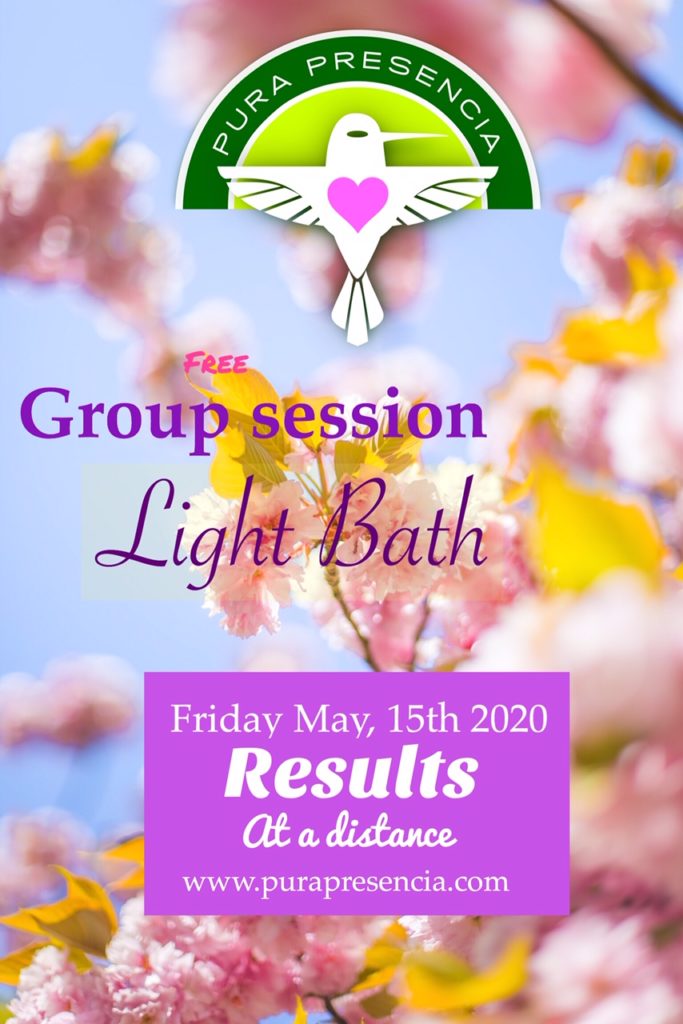 LIGHT BATH GROUP SESSION RESULTS
We transmitted a bath of Divine Light to the group and worked with the vibrations of Divine Light, Divine Love, and the Radiesthetic Color Ultraviolet with the Pendulum of the Archangels.
Next we transmitted from Shambhala Ascending Light energies to raise our vibratory frequency (Shambhala Pendulum) We purified our Earth connection by improving our grounding and elimination capacity with the Pachamama Pendulum. (Our general grounding level was 5/10 before starting the session when it should be 10/10, considerably improving at the end of the session).
We transmitted the healing frequencies of 13 ascended Roses with the Roses Pendulum.
We transmitted the vibrations of the Diamond Light, with the Diamond Light Pendulum.
We wanted to work transmuting our relationships with the Ho '(Ho'oponopono) Pendulum but it was NOT necessary.
Final message session, messenger the Buddha:
"There is a connection between each one of you that has the ability to solve all your problems. It is through the Doorway of Empathy for one another that your current challenges will be solved. Empathy does not mean sympathy but the fact of Being One with Another, putting an end to Duality and the suffering that comes with it. It can take you a million years or a second to understand…it all depends on you. Be at peace. Know the Oneness that you are. Everything is fine ".
Session facilitated by Barbara Meneses, Pura Presencia Baj-pendulos Spain
Drink water, rest
Blessings Barbara Meneses
More information on our Online Courses:
https://www.baj-pendulos.com/categoria-producto/courses/
Individual sessions:
https://www.baj-pendulos.com/cat…/pendulum-healing-sessions/
DONATIONS WELCOME:
Paypal.me/Bajpendulos