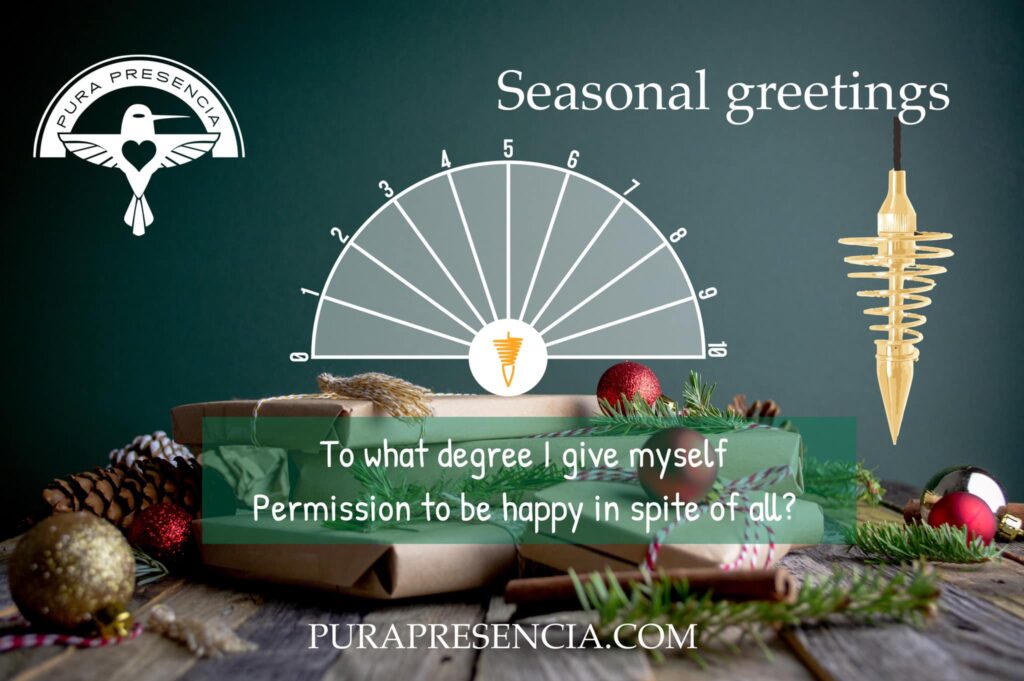 Throughout this year and since this whole Covidian situation began, we have tried to support you in different ways:
1. Creating free group sessions transmitting light, emotional support and other vibrational frequencies.
2. Accompanying you with audios and posts on the social networks in which we participate
3. Creating pendulums that we consider ideal to assist all of us at this time
4.Creating dowsing manuals with protocols, dowsing sheet charts to help all of us deal with situations derived from what we are experiencing.
5. Holding unannounced general sessions and actions in support of Humanity and Mother Earth to ease the weight and burden of the emerging density at this time.
Of course we are not the only ones to have contributed our grain of sand.
We hope that everything we have offered this year has helped and inspires you to feel that you are not alone and that there are many good people by your side who have also accompanied you with videos, initiatives and other activities that you have been able to join. .
We also hope that you have been able to provide smiles, love, accompaniment, presence and full attention, awakened awareness to your family members, friends, strangers who at specific moments also turned to you for help, comfort, clarity.
With this I want to congratulate you and congratulate us as the human family that we are, because during these two hard years, we have shown the Universe and the Source what we are made of … and that despite going through one of the most complicated times, love has shone of our hearts, human goodness, generosity, brotherhood, good and healthy values ​​that we all have engraved with the fire of the Spirit in our hearts and consciences.
For this reason I feel hopeful because I know that we are already victorious, that despite all the horrors, crushes, covert slavery and all kinds of abuses that Humanity has suffered for eons, here we are, on the threshold of total and absolute Liberation. And that liberation does not come from saviors outside and outside of us, superior beings who come with their magic wands to get us out of trouble. No. That liberation comes from us, it is ours because we ALREADY embody it and express it and we will express it more and more in the weeks and months that are to follow.
No one has to come and tell us that we are free. Freedom is, we ARE it, let us fully incarnate it more and more so that this little earth in the infinite Universe shines with more and more Light of the absolute Love that we are and that we recognize now more than ever.
Congratulations !! Give yourself permission to celebrate that you have NOT fallen on your knees before anyone, no matter how much they have tightened the nuts this and other years, no matter how much fear they have instilled in you.
You are strong, you are brave, you are powerful, you are luminous! Ahead!!!!
Infinite blessings!
Happy Holidays to all
Barbara meneses