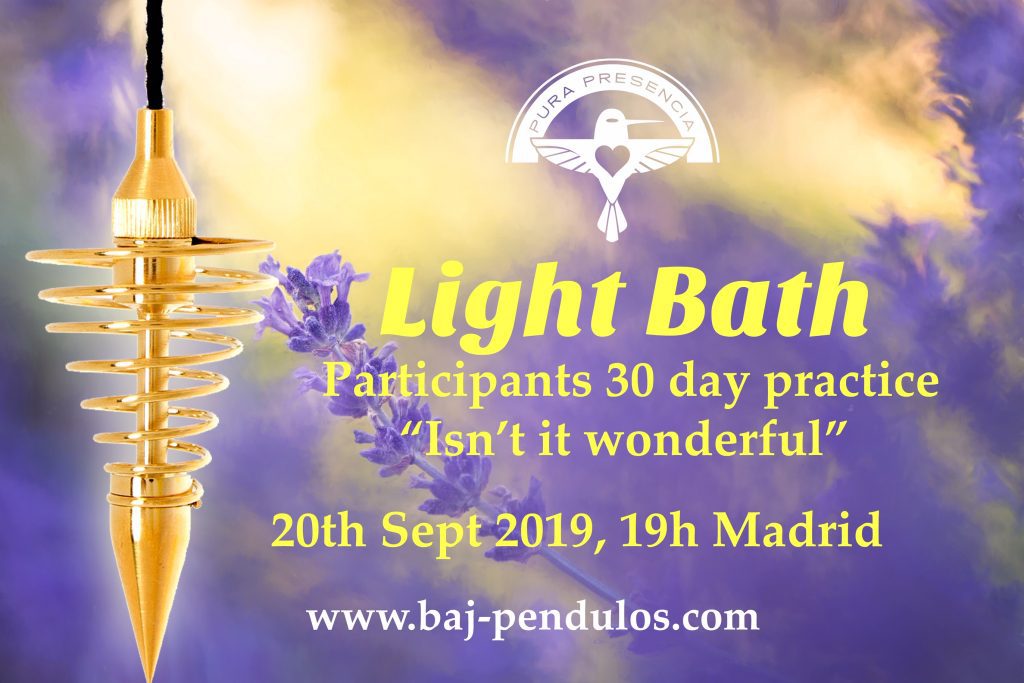 GROUP SESSION for participants in the 30 day practice "Isn´t it Wonderful" ONLY.
When: 20th Sept 2019, at 19h Madrid Spain time at a distance
We will focus transmitting Divine Light on the areas of your choice that you are actively working on in this 30 day practice supporting you.
This practice is an initiative by Barbara Meneses from Baj Pendulos Spain.
CLICK HERE TO READ ABOUT THE SESSION´S RESULTS