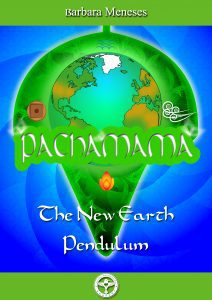 HEALING SESSION FOR MOTHER EARTH/ Summer Solstice
21st June 2019 at 18h Madrid Spain time.
We will be putting our pendulums in service to this Great Mother that is allowing us to live and grow within Her, helping her heal and release herself from the suffering, the abuse of her body and her resources… clearing entanglements in her structure affecting her.
We will also harmonize our relationship to her, so anyone willing to benefit from this session can state inwardly that they wish to receive the benefits of this harmonization. You don´t have to write your names under this post.
You can also join this service /offering to Mother Earth with your pendulum work, 
<3
We will be mainly using the Pachamama pendulum which we developped following precise instructions of Mother Earth as to which vibrations she needs.
Blessings and may you have a great Solstice,may you walk through this period with grace and sacredness knowing that your feet are transmitting onto Mother Earth your intentions and your frequencies. May we all free Her and free ourselves from abuse,bondage, manipulation and unnecessary suffering. Enough is enough!
Barbara Meneses
https://www.baj-pendulos.com/…/catalogue/pachamama-pendulum/
————-
www.baj-pendulos.com/en