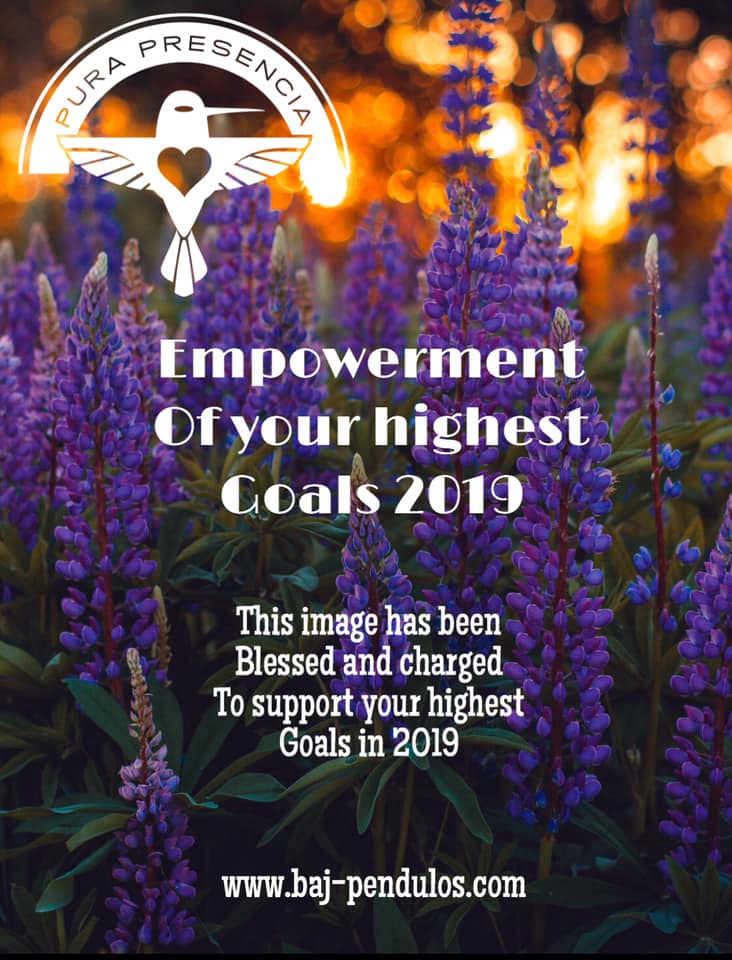 In support of our goals, we have created this image and charged with high vibrational energies to help you fulfill your highest aspirations in 2019.
Image for personal use ONLY. Any commercial use or distortion of this image will neutralize all its benefits.
How to use this image:
1- Look at the image whenever you need a boost to fulfill your 2019 goals

2- Print it and place over it your written goals, phrased in a positive stance.
Courtesy B. Meneses /Baj-pendulos Spain