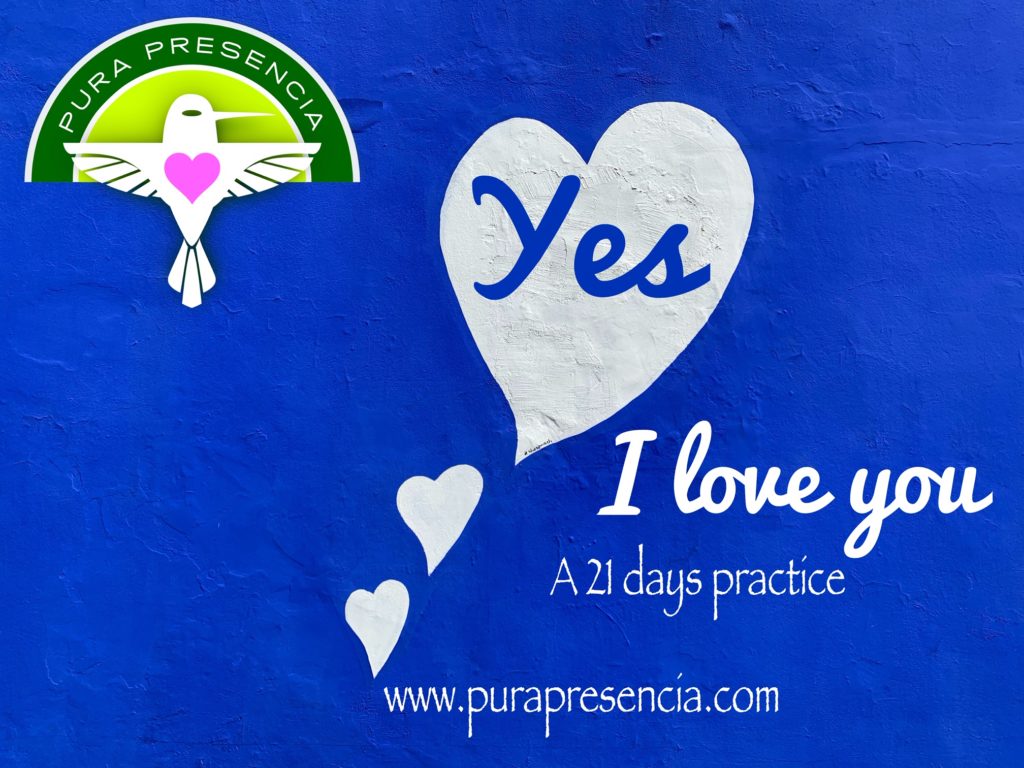 THANKS FOR SHARING
A 21-day practice to RISE OUR OUR VIBRATION
From May 23, 2020 to June 12, 2020
You can sign up under this FACEBOOK post, it is free
Or else under this Youtube post
PRACTICE 21 DAYS "If I love you"
———————————————-
We begin a 21-day practice to which you are all invited in order to change our vibrational frequency and place ourselves above the challenges we are experiencing.
The practice is to repeat the phrase "YES, I LOVE YOU" throughout the day as many times as possible, especially in the face of things that we see that cause us pain, judgment, sadness, fear, frustration, helplessness.
Especially positive the repetition of "If I love you" to all our relationships, the good, the less good, the harmonious and those that are still in disharmony.
We can put our hands on our chests and tell ourselves that we love ourselves. We have so much lack of love that listening to it over and over will be like a balm of divine nectar for our ears and those of our Inner Child!
Look at the Earth, Nature and repeat the mantra phrase: "Yes, I love you" and let that vibration fill your flowers, plants, the food you will take, the drink …
Look at your house, your objects, "YES I love you", they also deserve your love … And why not, enter your Facebook walls and spend some time saying "YES I love you" to all your people, those with whom you cross words and those silent on your pages and walls …
Yes I love you…
We will be supporting you vibrationally to those who decide to participate with at least two group sessions to help clean up the dense energy load that we have in our relationships with everything in life.
This will help us to cross this phase of time until June 12 in the most empowered and charged with Love-Light.
Blessings
An initiative of Barbara Meneses Pura Presencia
————————–
www.purapresencia.com
www.baj-pendulos.com