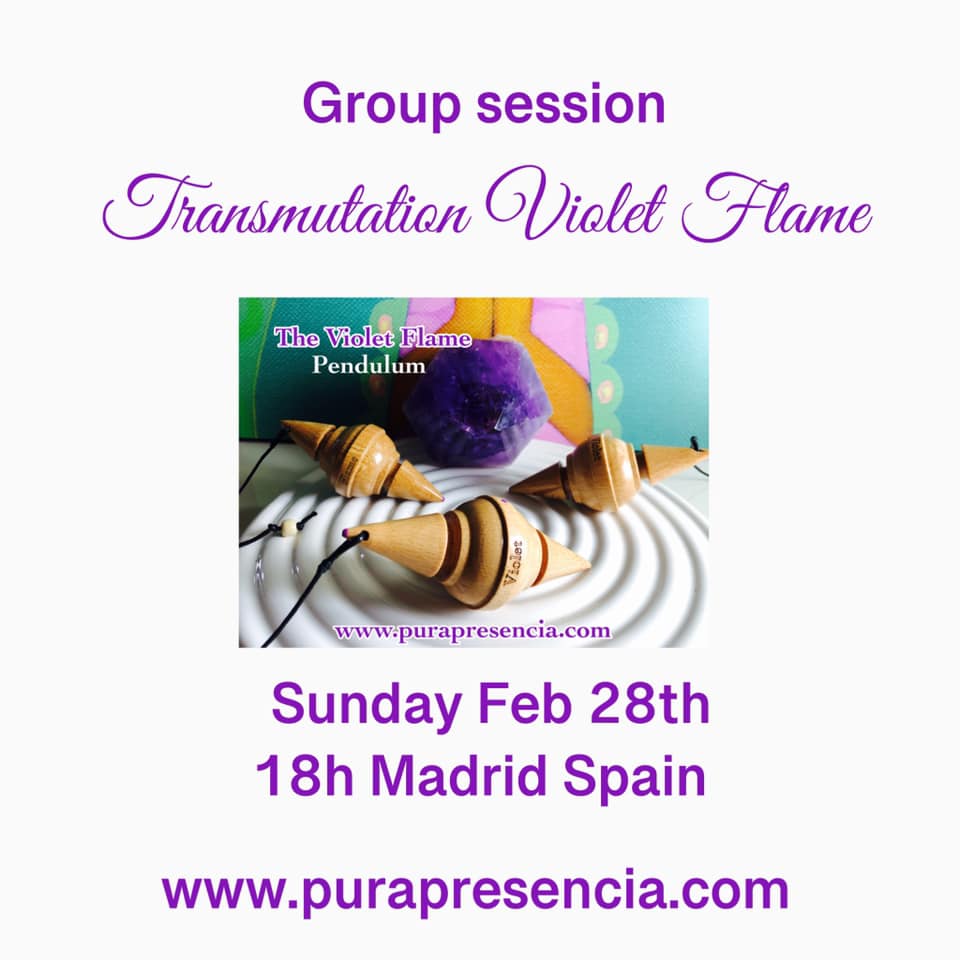 GROUP SESSION VIOLET FLAME TRANSMUTATION
Date: Sunday 28 February 2021
Time: 18H Madrid Spain
Session in the distance if you want to be pending calculate your time zone
Session purpose: to help transmute dense energy that the participants might  hold in their energy fields at the time of the session or if they focus on a challenge, help them transmute the dense energy of those problems, conflicts, difficulties.
We will be working with the New pendulum The Violet Flame pendulum by Pura Presencia
Who can sign up: Those who put their name under the original post in the following FACEBOOK  link:
https://www.facebook.com/BajpendulosSpain/photos/a.500993363406461/1736880899817695/
Or else under this YOUTUBE LINK
https://www.youtube.com/post/Ugz1i3M7vKHvoHfZKbt4AaABCQ
What to do before the session: You can decree that you open yourself to receive ONLY the best of this session as long as it is for your highest good.
What to do during the session: you can continue doing your things or sit relaxed to perceive the session, as you wish.
What to do after the session: drink water and rest
We do not answer individual questions as a result of this session
Organized by: Barbara Meneses, Pura Presencia Baj-Pendulos session free from ties for the highest good of all in loving service to all Humanity.