Description
Bajkalina  Pendulum (Huang Qin)
Scutellaria baicalensis (Baikal skullcap root) is a plant from the Lamiaceae family found in Siberia, Mongolia, Korea, China. In Tradtional Chinese Medicine is one of the most important herbs, called Huan Qin (Huang cen) to support the lungs, heart, stomach, gall bladder. Chinese also use this folk remedy as a powerful rejuvenating herb. One of its most well known uses is as an anti-arthritical remedy, anti-histaminic. Very useful for common cold, irritability, diarrhea, urinary infections, gout, abdominal pain, jaundice, nose bleed.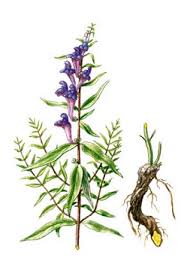 In northern Europe, Bajkalina is used as a powerful antioxidant which can reduce inflamation, irritation and allergic reactions. It also has a positive effect to counteract any damage done to the DNA and can fight against microbes and infections. Also, Bajkalina has the ability to absorb the radiation from the UVA and UVB range, so it is a natural protector against the harmful radiations of the sun.
Disclaimer: These pendulums are NOT substitute to proper medical care. The pendulums are providing vibrational information to our energy fields to help us "remember" the frequencies of remedies and resources we might need to keep ourselves balanced.
Product details:
Pendulum+ Basic instruction Manual for all therapeutic pendulums 18 pages PDF English
Weight: 40gr
Material:  beech wood.