Description
Double Dowsing Chart PDF Traumas and Blockages (ENGLISH)
This double sheet Dowsing chart focuses on Traumas and Blockages helping us navigate through the information we might need to access in order to support ourselves/our clients when facing the negative consequences of traumas and blockages from a radiesthetic /dowsing perspective.
With the help of the Double sheet chart, the experienced dowser will be able to locate the blockage/trauma, research its nature, explore the possible causes and find the ideal solutions to support the clearing of them.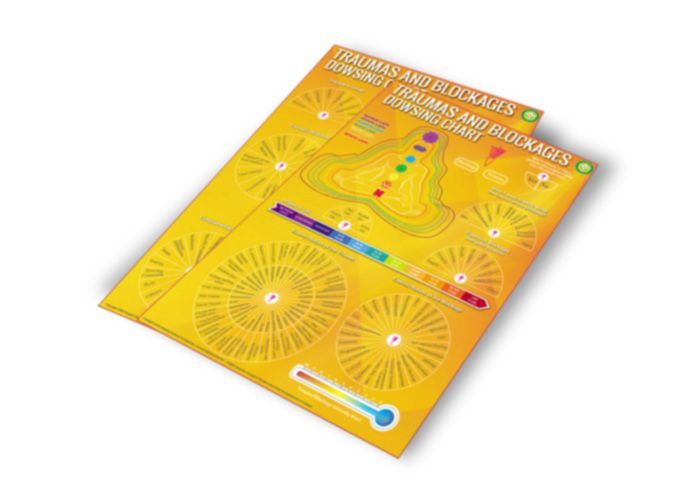 This Double Sheet Dowsing Chart is an IDEAL complement to our Manual Dowsing Keys 02: Traumas and Blockages which you can purchase from our online store.
PRODUCT DETAILS
Two sheets Dowsing chart in ENGLISH, full color, in PDF
Format A3 and Ansi Format B