Description
Isis Pendulum medium (4 batteries)
This is one of the first Isis Pendulums designed by Jozef Baj after his extensive research, a little jewel in its own. It is one of our favorite Isis pendulums. Highly responsive, brilliantly calibrated, ideal for all sorts of radiesthetic works. Especially good for carrying in one pocket and performing all small radiesthetic tasks such as testing, measuring, selecting items, vibrations, frequencies.
This is also an excellent gift at a very reasonable price for a beginner in the Art of Dowsing. A delight to hold in one´s hand.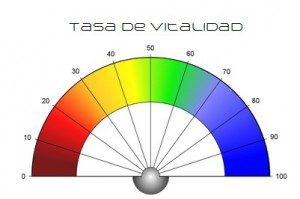 This particular pendulum has a great size for working with graphs and charts. Not too big not too small either. Just right, perfect!
The pendulum radiates the fundamental radiesthetic color white as its base color. Isis pendulums can emanate all colors of the visible spectrum and can be mentally programmed to emit other invisible colors.
A very safe and reliable pendulum in the hands of the experienced and the beginner.
Product details:
Size: 5cm height aprox
Weight: 30gr aprox

Material: Brass.
BAJ also makes Isis Pendulums both in brass and gold with the following batteries or discs: Isis 4,5,6,7,8   We do not have in stock or in our catalog these pendulums but we can serve them to you if you write to us about your request. We will order them and in our next order, we will have it here for you. Please write to us with your inquiry.
A Note on brass:
Brass is a metal that can get dirty, blacken due to a natural oxidation process. Energetically nothing happens with the pendulums that suffer discoloration due to this natural phenomenon due to the composition and alloy of the brass used. Brass can be cleaned with cleaning products, using dry baking soda and a soft bristle brush, or following any technique known to the customer. Changes in the color of the brass are not covered under warranty. Those who do not want alterations in the color of their pendulums can buy them in their gold-plated versions.