Description
Karnak Macro White Pendulum
This is a very special version of the Karnak pendulum designed in honor of those dowsing devices found in the Valley of the Kings, in Egypt. This pendulum is a highly sensitive and responsive pendulum very useful in healing sessions, tele-radiesthesia.
This particular version of the Karnak Pendulum in its macro wooden version has been designed to emit the radiesthetic color White as its fundamental color, and thus is highly recommended to beginers and those willing to work with this pendulum in healing sessions.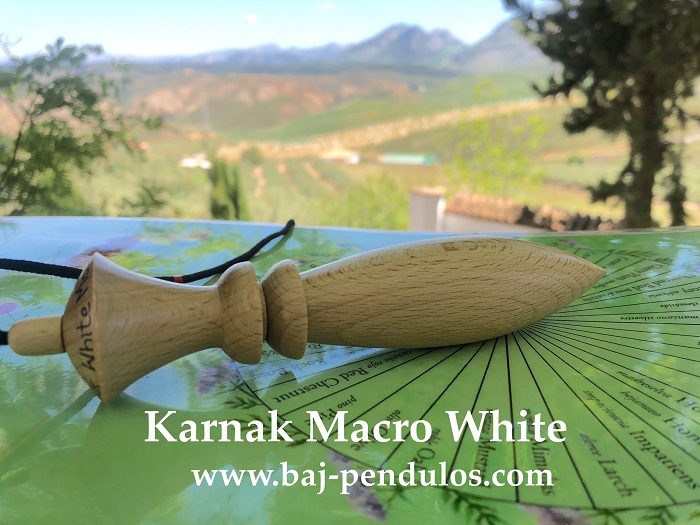 This pendulum does not require to be dismantled as other Karnak pendulums such as the Shaman pendulum or Black Karnak as the White radiesthetic color is acting as a protector from over-exposure to the Negative Green emissions.
(Karnak White refers to the radiesthetic color white, not to the golden-brass color of its physical appearance).
Product details:
Size: 165mm
Weight: 40 gr.
Material: Beech wood.