Description
Karnak Pendulum (brass)
This is a very special version of the Karnak pendulum designed in honor of those dowsing devices found in the Valley of the Kings, in Egypt. This pendulum is a highly sensitive and responsive pendulum very useful in field-map research, mental and physical-vibratory radiesthesia.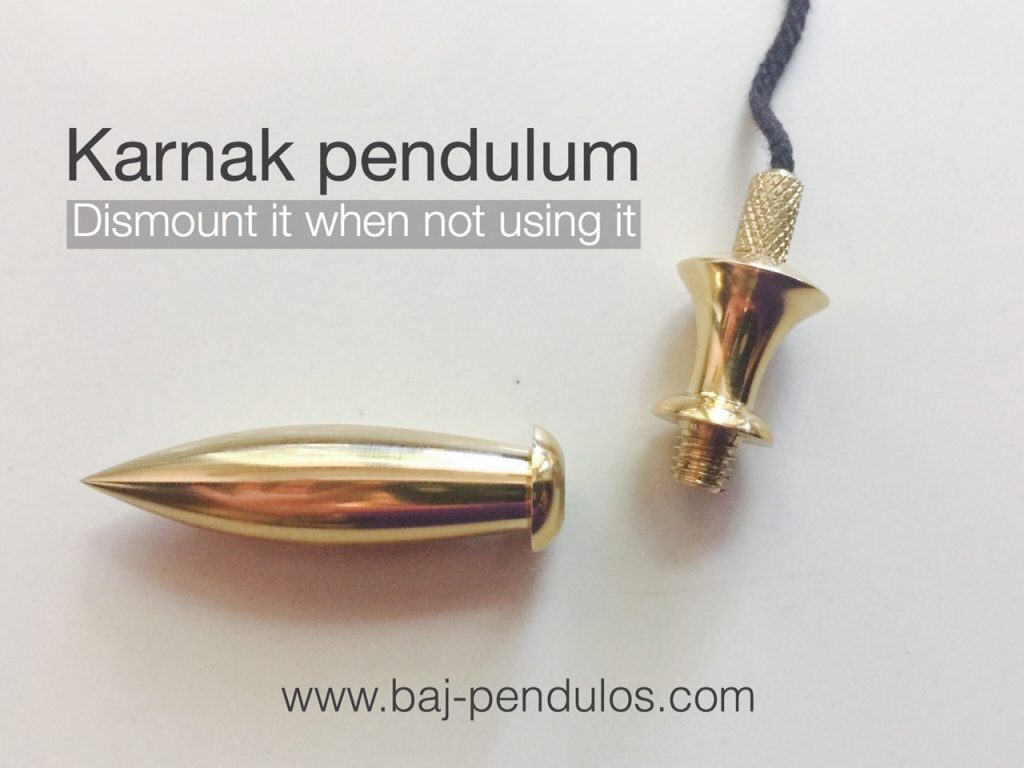 This particular version of the Karnak Pendulum emits the radiesthetic color electromagnetic Negative Green as its fundamental color. radiation. We do not recommend this tool for beginners in Dowsing and we encourage you to take a course such as our Online Levels 1 and Level 2 in order to get familiar with the power of the radiesthetic colors and how to use these tools efficiently.
This pendulum does require to be dismantled as shown in the picture in order to prevent over-exposure to the Negative green radiation.
Brass care: as any other object of brass, it will need to be cleaned periodically to avoid darkening of the brass. You can use either baking soda with a soft tooth brush rubbing it with no water or else any other regular product for cleaning brass…avoid water. If your pendulum is left in an environement that is very humid or with salt, the brass might need extra cleaning just like any other brass object.
Product details:
Size: 75mm.
Weight: 45 gr.
Material: Brass.