Description
Remedy Rescue Pendulum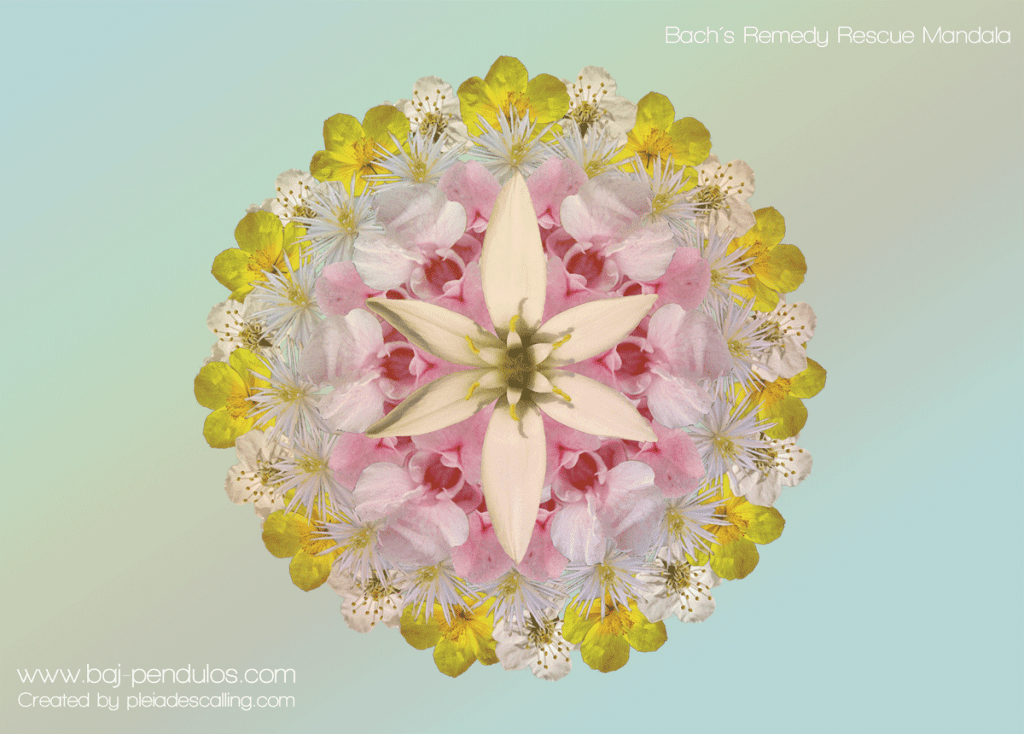 Bach´s floral Remedy Rescue pendulum is a combination of five floral solutions that can bring quick relief to a variety of stressful and urgent situations: Star of Bethlehem, Impatiens, Cherry Plum, Rock Rose, and Clematis.
How to use it on oneself: before introducing the vibrational energy of this pendulum on one´s field, please knock the pendulum gently but firmly over a wooden surface. This will activate the charge of the pendulum. Then, state your intention to receive as much Remedy Rescue vibrations as needed at this moment in time. Start spinning the pendulum which will naturally spin clockwise to introduce the Remedy Rescue on your energy field. The pendulum will stop once you have absorbed as much remedy as necessary for the time being. With a gentle movement of your hand, seal the process as if you were introducing the Remedy Rescue into your solar plexus. This will prevent the energy from dissipating out of your energy field. You can use the words "anchor, store and seal" to help you ground this energy within you.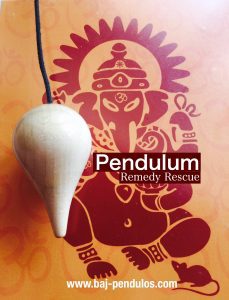 How to use on others: activate the charge as stated previously by knocking gently the pendulum over a wooden surface. Spin the pendulum clockwise in the areas of your client that are required. Once the pendulums stop, the process is finished for the time being. Anchor, store and seal the process over the client's solar plexus or overall his energy field. More information provided during our Workshops.
If you have been trained in a particular vibrational healing modality you can use this pendulum in accordance with the guidelines you received or in accordance to your intuition.
Disclaimer: Baj Péndulos website is designed for educational purposes only and is not intended to serve as medical advice. The information provided on this site should not be used for diagnosing or treating a health problem or disease. It is not a substitute for professional care. If you have or suspect you may have a health problem, you should consult your healthcare provider.
Product Details:
Size: 25 ml long
Weight:20 gr.
Material: Beech wood.