Description
Bioenergetic Points of Attraction Manual and Dowsing sheet chart PDF English
The creation of this manual and sheet respond to the discoveries that I have personally made in Dowsing in my sessions. This manual addresses this important question by explaining what attraction points are, what types of points there are, what is the energetic dynamics that is generated in and through these points and provides a work protocol with dowsing solutions to help us in our sessions.
Addressing these points can be THE solution that we lacked in the face of things that resist us in our sessions. Its applications are endless.
Dowsing sheet chart in PDF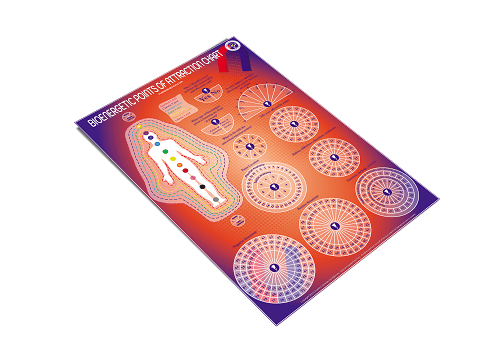 The Manual is accompanied by a PDF dowsing sheet in A3 and ANSI Format B formats with which to facilitate the work of locating the points and navigating and measuring the parameters suggested in the dowsing work protocol.
SYNERGY WITH OTHER MANUALS
This work can be expanded by working with the Integrations of Fragments Manual as both work hand in hand.
PRODUCT DETAILS
(Copy only for the one purchasing (as with all our products) `please do NOT contribute to piracy this will only degrade YOUR work and integrity)
Manual in PDF format A6 English, pages: 74
Dowsing sheet in Spanish PDF format A3 and Ansi Format B

A Pura Presencia ™ product offered with love and conscience. All our materials are registered