Description
Subtle Bubbles Manual and Sheet PDF (ENGLISH)
For various reasons, people can live anchored in subtle bubbles without experiencing "real" life except through the lenses of that self-imposed protection. In this manual we analyze the causes, the types of bubbles and through a complete work protocol we address the care of our clients and the analysis and provision of dowsing solutions to these subtle psycho-energetic structures.
Even when we create these bubbles ourselves, we suffer the negative consequences of them and what is more, our relationships also suffer because the bubble itself prevents us from connecting in a healthy and natural way with each other.
The world in which we live, the volume of trauma accumulated in this and other incarnations, the sensitivity of some souls incarnating in such a polarized space contributes greatly to the fact many persons resort to the creation of these subtle structures to protect themselves
DOWSING SHEET CHART
The manual is accompanied by a Dowsing sheet chart in PDF format A3 and Ansi format B for the USA with which to work more easily the points elaborated in the protocol.
SYNERGY WITH OTHER MANUALS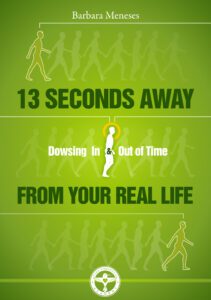 Working in sessions with Subtle bubbles can greatly be enhanced with other manuals that we offer such as:
–Dowsing Key 02: How to clear Traumas and blockages (and our Dowsing chart sold separately on traumas and blockages) both in PDF English
-Dowsing Key 04: How to heal the Inner Child
Many other of our manuals can also help when we track that the issue why the client created the bubble in the first term is covered specifically in one of our manuals.
RECOMMENDED PENDULUMS
Inside the manual you will find a list of recommended pendulums from our collection to work with Subtle Bubbles . Of course you can also work with other pendulums from other dowsing manufacturers 🙂 Always dowse and test which of your pendulums will be ideal for the task at hand.
PRODUCT DETAILS
Manual in Spanish PDF, format A6 pages: 60
Dowsing sheet in color PDF, A3 and Ansi Format B (USA) formats.

A Pura Presencia™ product made with Love and Conscious Intention,
Please do not contribute to piracy with our material, do not introduce the vibrations of theft and lack of integrity in  YOUR work