Description
Dowsing Constellations Online Course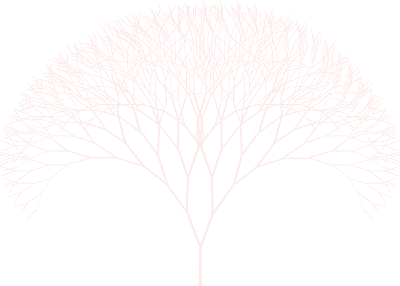 Two Months access to the videos, PDF Manual, Documents, Diploma and 30 min mentoring session via Skype 
"We are really excited with this course for we KNOW the potential of growth that it will bring to you and your dowsing sessions. You will be able to discover and unlock what stands in the way to the balance, harmony of your relationships with everything in life. With the techniques and skills offered in this course you can find the systemic dynamics underneath all experiences in life. This will help you grow, mature and gain greater awareness and open yourself and your sessions to deeper and greater levels of healing." Barbara Meneses
Dowsing Constellations Online course addresses systemic dynamics from a dowsing point of view both in the use of dowsing tools to establish the constellation and communicate with its different elements and to provide bioenergetic solutions typical of therapeutic dowsing.
Dowsing constellations can shed a lot of light, insight and important awareness in all areas of our lives. Everything can be constellated, from work or career difficulties, relationships issues, Spiritual blockages, nutrition issues, absolutely everything since the human being is in itself a system, composed of systemic dynamics and is related to everything in life. This relationship that it established with everything is accompanied by different systemic dynamics and can be explored through the work and methodology that we propose in this course.
The dowsing constellations seek to help us understand and get to know ourselves better, feel the systemic dynamics in which we navigate daily and be able to facilitate the resolution of imbalances that disharmony our relationship with ourselves, with others and with Life.
This course is mainly dedicated to the practice of self-constellations at first, so that the therapist or dowser can become familiar with the dowsing constellation process and later, when he tests the convenience of it, offer dowsing constellation sessions to his clients.
The dowsing constellations can be held in person or in tele-radiesthesia (Dowsing at a distance). In the course, we will focus mainly on self-constellation and will use the principles of tele-dowsing. However, in the course material we will offer printable PDF tools to create a physical constellation field and use a constellation field that we have created specifically to work as efficiently as possible in dowsing constellations (and that can serve us in face-to-face constellations and/or at a distance).
You can perform constellations for:
Personal issues
Inner conflicts
Family dynamics
Relationship issues
Work, career issues
Business, company issues, decisions
Life decision choices
Health issues, conditions
Perceived blockages in the way
Spiritual issues
Creative blockages
Past lives issues
Ancestral dynamics
Life Path Soul purpose issues
And much more
A note for constellation therapists and/or people with no constellation experience:
This course is not based on any particular School of Constellations or Group Dynamics. We use principles of bioenergetic Dowsing applied to the constellation field. If you are a constellator and follow the principles of a particular constellation School, you can apply what you know to what you will learn in this course. But you do NOT need to be a constellator of any school to be able to carry out the dowsing constellations that we propose in this course. All you need is to be an intermediate or advanced Dowser. (Beginner Dowsers are better off taking first our Level 1 and 2 of our Online Course Mental Dowsing, Vibratory Radiesthesia and pendulum healing as it will set the therapeutic foundations of all the Dowsing work we propose in this page and through all our offerings).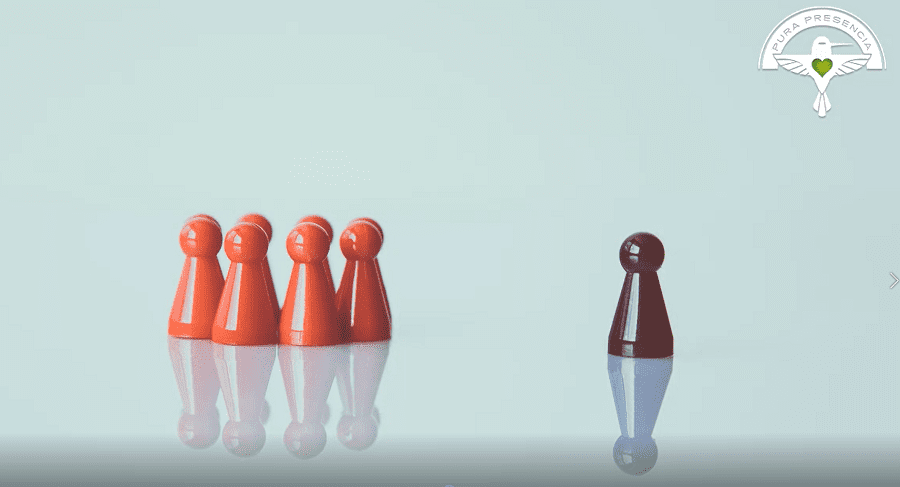 Course material:
The course is comprised of the following:
Access to the videos of the course (for 2 months)
A PDF manual with explanations on the principles of dowsing constellations, a dowsing constellation protocol and an appendix with lists of options/solutions, actions and movements.(76 pages PDF, English A4 format)
A dowsing sheet in PDF that summarizes and allows us to work with the protocol during our sessions and obtain information that we need during the constellation (A3, Ansi format B)
PDF documents that will allow us to establish two different types of constellating fields (in a room and on the table) as well as different representations of elements to be constellated that can be cut out and laminated or printed on canvas depending on the student's availability.(A1 and A3, Ansi Format B)
30 minute tutoring via Skype
Diploma of participation in the course upon delivery of a written exercise with a personal constellation (self-constellation of a topic chosen by the student).PDF
Who can participate in this course
Dowsers with an intermediate or advanced level in working with pendulums
People mentally and emotionally balanced enough to do this work
People WITH and WITHOUT experience in family, business, or systemic dynamics constellations
This course is NOT for:
Absolute beginners in  the field of dowsing (not knowing how to use a pendulum, not knowing how to get quick answers and have a minimum of fluency and confidence with pendulums)
People with mental, emotional, psychological imbalances.
People with a closed mind who do not know/want to flow with their feelings and who prefer to follow a single, dogmatic and closed model of constellation and/or dowsing practices.
TEST FOR YOURSELF
Ask if this course can benefit you, your family, clients in the short, medium and long term
 A Yes in all these time frames is definitely telling you that you will benefit inmensely from the course
If not, maybe you need to wait or train further in the foundations of Dowsing or else, this course is not for you 🙂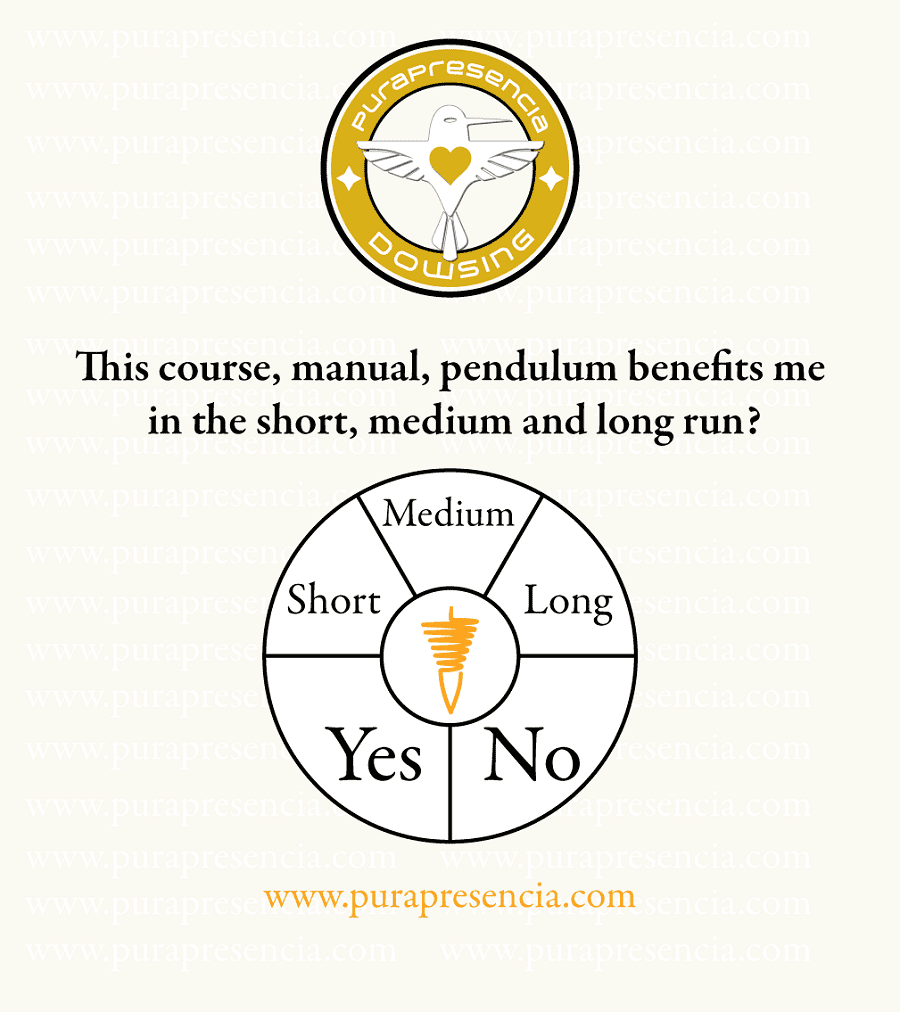 VIDEO  PRESENTACION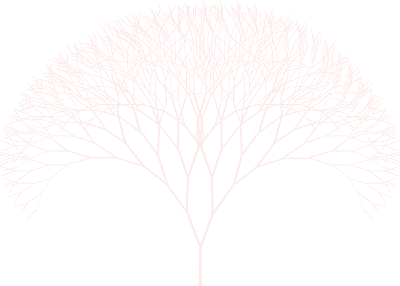 PRODUCT DETAILS
(Price of the course per single person, access for one person only)
Access to the videos for a period of TWO MONTHS  (5,3hours of video material with theory and practice)
PDF Manual 76 pages in English (A4 format)
Dowsing sheet chart PDF English A3 y Ansi B
Various documents to create your Constellation field and work with witnesses in tele-radiesthesia and in person PDF English
Mentoring session 30 min vía Skype in English
Diploma PDF once the exercise has been submitted and approved.
Important:  Access to the course is NOT immediate, neither to the manual nor to the documents. We will open access to the course as soon as the payment has been formalized in the following 24 hours or when the bank transfer is made into the account. Take into account time differences, holidays, etc. Write your email correctly so that I can send you the access and the documents