Description
Manual Dowsing attachments: cutting oppressive cords
(Manual, Dowsing sheet chat in PDF, English)
Cords, ties, hooks are forms of oppressive connections between people, groups, organizations, objects and other living creatures. Through these cords flows information of a toxic nature causing us to drop our energy levels, fall into patterns of vampirization of our energies, repetitive non beneficial patterns and other unconscious or subconscious behaviors that can drain us.
This manual analyses this subject and provides a simple protocol with practical steps to help us access the information we need about these oppressive ties and provide solutions from a dowsing perspective to our clients in sessions to others or else in self treatments.
The manual contains 78 important ties, hooks or cords of attachment worth analysing and clearing for a healthier energy field, a clearer mind and emotional body.
Dowsing sheet chart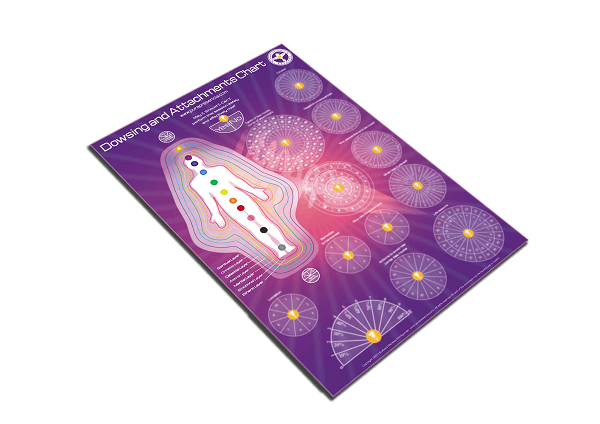 The manual comes with a Dowsing sheet chart in PDF, formats A3 and Ansi Format B, in English full color to help us navigate through the protocol and the options provided to help us access the information we need in relation to these attachments.
Ideal pendulums
The manual offers a list of ideal pendulums. From our collection the most ideal one is the Sword of Truth pendulum as it was created precisely to work with these issues among others, but you can work with this subject with any other "strong" pendulum.
Who can use this manual
.Intermediate Dowsers. (Beginners are encouraged first to take our Online Level 1 Course in Mental Dowsing, Vibratory Radiesthesia and Pendulum healing, which sets the foundation of all our work and will provide greater confidence to the new dowser).
Advanced Dowsers who are interested in our approach.
VIDEO  PRESENTATION
PRODUCT DETAILS:
Manual in English,PDF, Format A6, pages:114
Dowsing sheet chart in PDFEnglish, A3 format and Ansi Format B

A Pura Presencia™  product offered with Love and Conscious intent for the highest good of all.