Description
Oniris set of labels for Metutelet type pendulums, a dream dowsing tool
The Oniris set of labels has 60 labels to be worked in Dowsing sessions with Metutelet type pendulums also called Hebrew pendulums.
The set allows us to work subconscious and dream aspects of the Mind allowing us to help clear it at an energetic level.
This set is used in our Online Course on Dream Dowsing where we will learn how to decode dreams and work with them at a bioenergetic level to help ourselves and our clients by accessing this part of the mind. Seeing that daily life can also be perceived as a dream, we can use the information in that course to decode our reality.
Manual
The set comes with a PDF Manual in English with information on each label, inspiration on possible uses with the labels.
Dowsing sheet chart
The set comes with a Dowsing sheet to help us navigate and select the labels we need in each session.
For whom do we recommend this set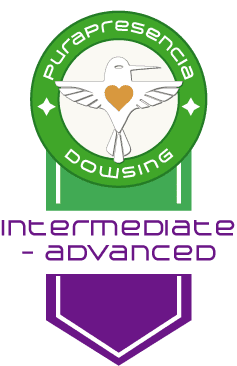 Set recommended for intermediate-advanced dowsers. More information on our levels of Dowsing HERE
IDEAL PENDULUM
This set has been created to work with Metutelet type pendulums, also called Hebrew Pendulums. Among our offerings we have our version of the Metutelet pendulum which is bigger than average. If you have your own Hebrew pendulum and it is smaller than ours, do not worry of the Oniris labels overlap the surface of the pendulum. The radiation of the labels is the same if the label overlaps due to the size of the pendulum.
ONLINE COURSE AVAILABLE
We have created an Online Course on Dream Dowsing using the Oniris set, so if you want to learn how to use this set and the Metutelet pendulum this is a great opportunity to do so. Here is the LINK to the course, sold separatedly HERE
VIDEO AUDIO PRESENTATION
PRODUCT DETAILS
60 physical labels in special cloth (Label size aprox 10.3 cm long by 4.5 cm wide)
PDF Manual in English 109 pages in A6 format
Dowsing sheet chart PDF English formats A3 and ANSI B
Possibility of attuning the set to its new owner. Write your fulll name and date of birth in the NOTES area upon placing the order.