Description
A Manual with a Dowsing protocol and Dowsing sheet  in English PDF
We come from the Creative Word and we are the result of the vibrational radiance of our own creative word in our lives. Our word, whether clean, dirty, enlightened or ignorant, defines our relationships with everything around us, shapes us and shapes the reality we live in.
Through a Dowsing working protocol, this manual addresses the analysis of the vibrational quality of our speech and the consequences that our spoken expression has on our lives at a creative or destructive level.
Likewise, we analyze the impact that the weight of the words of others has on us, whether they are people, institutions, groups, with their narratives imposing their realities on our lives.
An important manual that will help you, if you work with it, to improve as a person and as a dowser because the quality of your dowsing commands and the effectiveness of your words in the field of personal healing and transformation depend a lot on their purity.
A manual that helps us shed the light of consciousness on the area of ​​our expression, our internal and external communication.
With this manual, if you are a dowser, you will be able to do individual sessions and self-treatments working with the points that we indicate in this document, which does NOT replace the training in Dowsing that those who approach therapeutic work with pendulums should have. For this we always recommend our Level 1 and 2 Online Courses in Mental Dowsing, Vibratory Radiesthesia and Pendulum Healing that lay the great foundations of all the work we do from this page.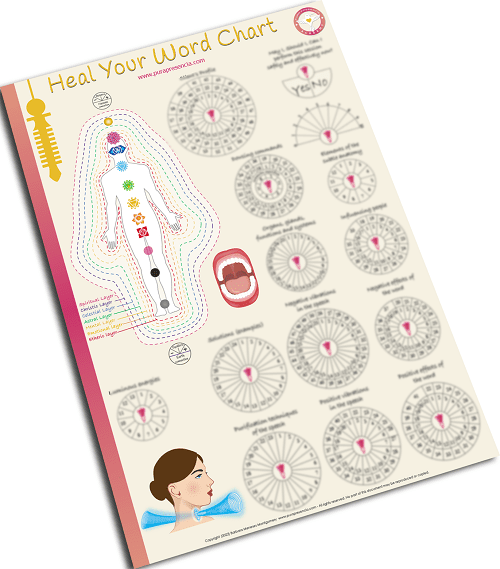 Dowsing sheet
The Manual is accompanied by a dowsing sheet in English PDF, in A3 and Ansi format B formats to help us navigate through the questions and answers described in the protocol and to help us find and apply the dowsing solutions that we propose.
AUDIO PRESENTATION
PRODUCT DETAILS
PDF Manual in English format A6, pages 92
PDF Dowsing sheet with chart to navigate through the protocol formats A3 and Ansi Format B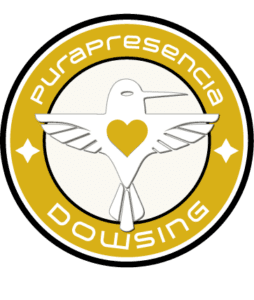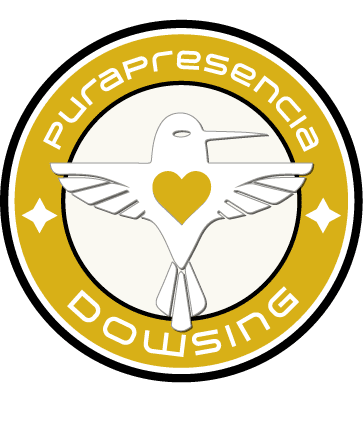 An original Pura Presencia ™ product created with full love and conscience for the highest good of all.