Description
Soul Wounds Manual and Dowsing Sheet Chart PDF English
The Soul of living beings accumulates wounds throughout its different existences. These wounds mark and leave their imprint to a greater or lesser extent, influencing the experiences lived by people, animals, and other living organisms such as planets and stars. In this manual we focus on addressing 20 primordial wounds of the Soul by analyzing their implications and their way of affecting the human being.
The 150-page Manual provides an analysis of each wound as well as bioenergetic solutions, dowsing commands focused on treating these wounds on an energetic level and supporting both the Soul and the person to free themselves from the negative consequences of them.
Each Soul has dominant wounds and other minor wounds, thus configuring a "map of pain" that is its own. The wounds of the Soul are activated at specific moments in a person's life and when they do not they remain "dormant" waiting for an event or trigger that activates them.
We can recognize the wounds of the Soul of a person by observing the situations that happen to him, the repetition of events, but in other cases, the wound of the Soul is totally unknown, unconscious for the person who nevertheless responds to it with his behaviors , attitudes, thoughts, conclusions, vital decisions ..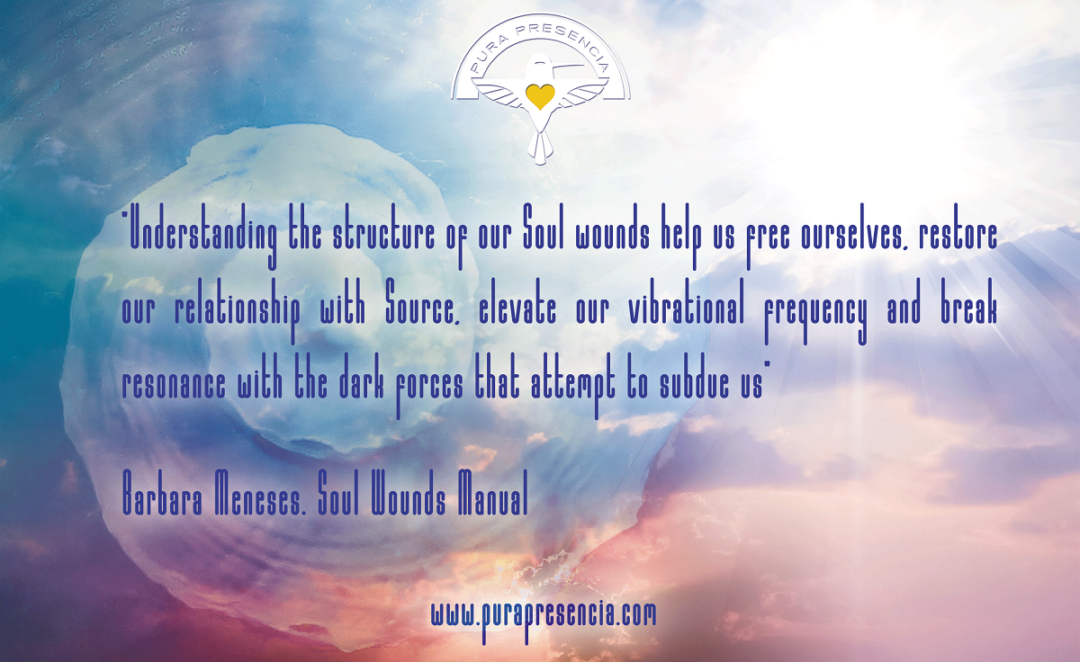 The Manual provides a Dowsing work protocol with questions, solutions and an appendix with lists to determine the most important dynamics to know in our dowsing sessions. Finally, the Manual is accompanied by a dowsing sheet that will help us to easily detect the information we need to work in our bioenergetic session.
We felt that this manual was very important to write and thus help people to free themselves of these heavy burdens at the level of the Soul. This helps to free the person from the weight of pain, the repetitive suffering that we can sometimes endure from incarnation to incarnation.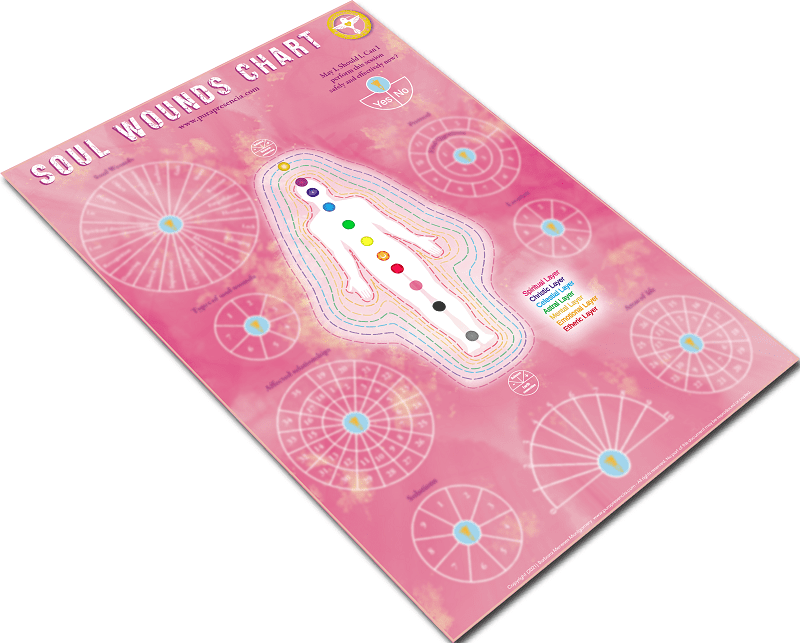 Recommended to:
Intermediate and advanced level dowsers and therapists in the art of dowsing. (Our students from Levels 1 and 2 of our training).
Not recommended to
Beginners in dowsing or people without experience at the therapeutic level.
People with mental and emotional imbalances for whom the use of dowsing is NOT recommended.
The work proposed in the manual is purely energetic.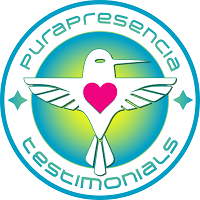 TESTIMONIALS
"Whenever I have started to read one of your manuals it has been to embark on a new adventure, because even if I have read or studied something about the subject you deal with previously, you manage to give it a new and different vision, especially very practical, connecting concepts and ideas that I would not have thought to connect in any other way! But in this case, with the Manual of Wounds of the Soul, in addition to finding that vision and different connections, as I read and especially when it came to the dowsing commands, I energetically felt that my body, my mind and my soul were being simply healed for being reading and understanding these commands, without using a pendulum, with nothing more than being present with the manual in front of me and letting, when reading the commands, his energy was entering, doing and undoing, repositioning and ordering in me whatever was necessary. Without a doubt it is a Manual that goes far beyond the dowsing practice and that has a very special, living and healing energy! Thank you very much for this new jewel that I recommend to all people who seek to know themselves better and heal their deepest wounds, often unconscious. THANK YOU SO MUCH!  JR, Cordoba, Spain

Enjoying your Manual Soul Wounds. I think is an excellent job. Yesterday I opened it at random and I got the wound from ——. I did not work with it because I did not have time but throughout the day there were meetings and events around the subject of this particular wound and many things moved and repositioned in an impressive way. Thank you as always for everything you contribute and for your wisdom. "MB / Barcelona, Spain.

Hi there, just reading through the soul wounds manual having to repeat chapters till there fully absorbed, there is much insight and such an interesting subject, the knowledge put into this manual.

is so enlightening …I haven't ever heard of this knowledge before and your own understanding of this is really profound 

SM/ United Kingdom.
VIDEO PRESENTATION
PRODUCT DETAILS
Manual in PDF English151 pages A6 format. (Copy only for the buyer).
PDF sheet in A3 and Ansi format B formats (copy only for the buyer).
Piracy of our material constitutes a crime against copyrights and our work in addition to incurring negative karma. Please do not provide our material to anyone. We spend long hours working to offer this information of benefit to the Dowsing community, do not violate our rights thank you.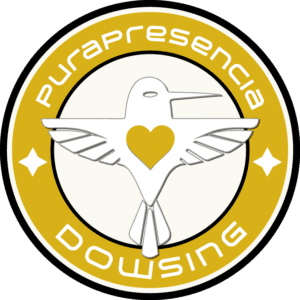 A Pura Presencia ™ product made with Love and Conscious intent for the highest good of all.