Description
AJNA , THE SIXTH CHAKRA MANUAL
Manual with protocol and sheet of dowsing in ENGLISH PDF
The penultimate manual in the 7 main chakras series covers important aspects for dowsers and practitioners of intuitive-energetic processes. The third eye chakra is crucial for those who seek to see and understand the dynamics that occur in the subtle world and then seep into our tangible reality in the form of ailments, blockages, limitations, sabotages.
As we mentioned in the Throat Chakra Manual, this center has also suffered attacks from dark forces in many of us in order to prevent us from seeing clearly what is happening in our lives and in the world as such.
Many people with gifts of clairvoyance have them suffocated due to past lives of torment and punishment precisely to cut off that talent and limit the possibilities of freeing themselves from what oppressed them. It is time to change all this.
The PDF manual is accompanied by a protocol with a client profile that will allow us to analyze the state of the third eye chakra of the person with whom we work and see the areas in which this crucial center has been compromised.
The manual is accompanied by a dowsing sheet in PDF in A3 printing format for Europe, and Ansi Format B for the USA, which will help us navigate through the information provided in the manual.
Who is this Manual for?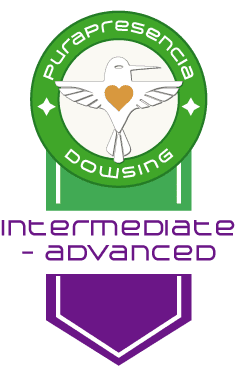 In our typology, we understand that this manual is aimed at people with an intermediate, intermediate-advanced experience in dowsing. You can read more about this classification in this LINK.
AUDIO VIDEO PRESENTATION
PRODUCT DETAILS
Manual in PDF, A6 format, pages 59
Dowsing sheet in PDF, ENGLISH A3 and Ansi Format B formats (European and US printing formats).